After hours of deliberation, discussion, and collaboration, the Trial by Fire has an official schedule!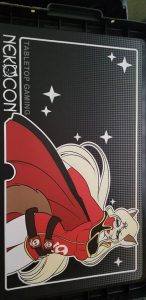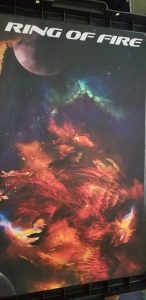 Trial By Fire: Magic Tournament will be hosted in Main Events from 10 am to 6 pm Friday and Saturday. The tournament will run ON demand 8 player draft, 4 Player Commander Runs, and 2 Player Constructed Runs.
Scheduled Events :
09:00 am – Tournament Check-in
10:00 am – 3 round sealed
10:30 am – 3 round standard
11:00 am – Modern
11:30 am – pauper
12:00 pm – 3 round sealed
01:00 pm – 3 round standard
01:30 pm – Modern
02:00 pm – pauper
There will also be a smaller tournament room to host overflow tournament space as required.
For our newer player, the tournament will host PlanesWalker or Commander Event pre-convention.
Pricing for Tournament Entry is:
Rounds Entry Cost First Prize Receives:
Drafts. $10 Draft 3 Prize Tickets.
Scheduled events. 3 rounds. $10 Entry. 6 Prize Tickets.
Sealed events. 3 rounds. $25 entry. 6 Prize Tickets
Quickplay constructed: 1 Round $5 entry. 2 Prize tickets for a win, 1 for a loss.
Prize Tickets from Tournaments can be redeemed for Prizes from the Trial By Fire Prize Wall. Prizes range from ROFCON merchandise to Magic Boosters, Pre-Releases, and more!
We are ready for you to join us in challenging the Trial By Fire!
More information on the tournament rules for each format can be found here: Magic:The Gathering Format Rules